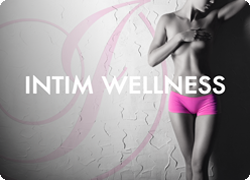 INFOS/NEWS
The secret of your intimate wellness
---
TAKE A FEW MINUTES TIME AND DISCOVER THE SECRET OF YOUR PERSONAL INTIMATE WELLNESS!
Become aware of the importance of a clean intimate area and take care towards it. read more...
---
Performance AND quality "Made in Germany" For more than 66 years
The traditional company INVERMA which is run by the second generation is located nearby Hamburg and well known for its sexual brand products all over the world. It occupies a leading position in the international ranking. read more...
---
INVERMA keeps on growing – COME IN GLide-GEL with ALOE VERA now available IN 50 ML AND 200 ML
Our well established lubricant Come in Glide-Gel with Aloe Vera is now available in two new sizes. Additionally to the 100 ml tube we now offer the sizes 50 ml and 200 ml. Therefore every customer can find the appropriate tube size he needs. read more...
---
AWARDS for INVERMA