INVERMA RECEIVED NUMEROUS AWARDS FOR ITS PRODUCTS WHICH PROOFS THAT OUR PRODUCTS FULFIL A HIGH LEVEL OF QUALITY
INVERMA received in 2005 for the "come in" lubricant with Aloe Vera (CE certified, dermatologically tested "very good") the ecologically award "very good" and is thus one of the lubes top rated in the price / performance ratio on the market. This award has been confirmed in 2010.

2007 INVERMA was awarded the Venus Award for 10 years attending the Venus Erotic Fair in Berlin.

For its new product line sin & sense INVERMA was awarded with eroFame 2010 Award as "Best Erotic Lifestyle Product-Line".

2005 INVERMA was honoured with the prize of the "Prostata-centre" in Moscow.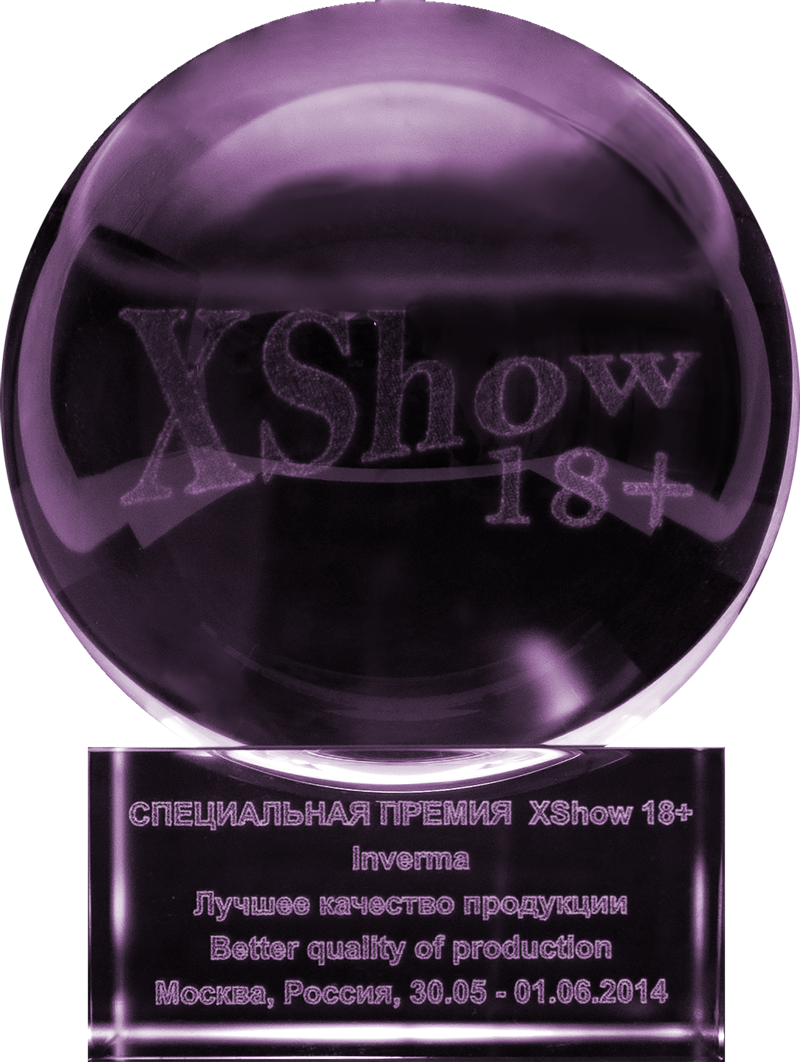 2014 INVERMA received in Moscow an special-award from the"X-Show 18+"-special for the "Best product quality"