INVERMA INTIMATE WELLNESS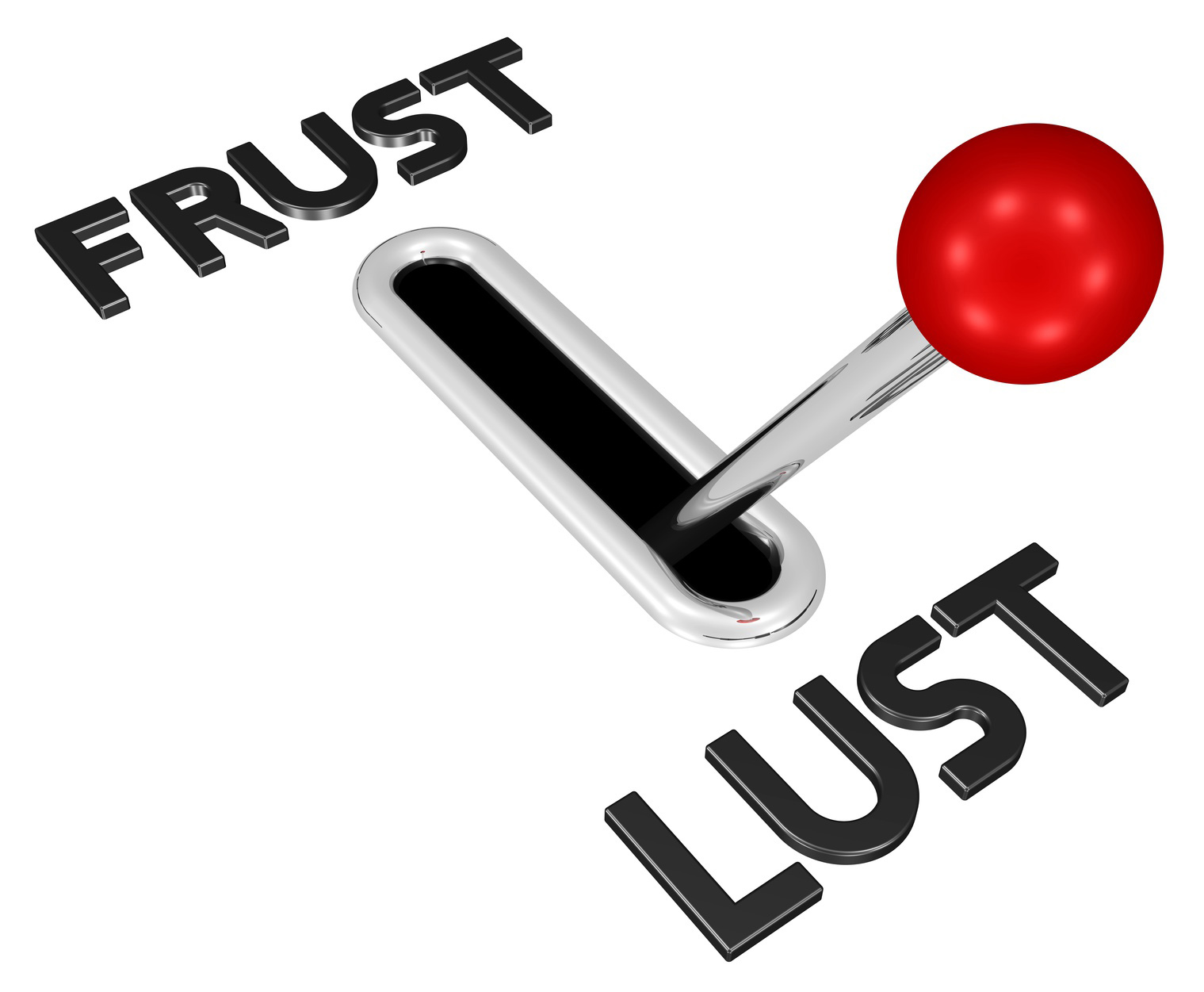 TAKE A FEW MINUTES TIME AND DISCOVER THE SECRET OF YOUR PERSONAL INTIMATE WELLNESS!
Become aware of the importance of a clean intimate area and take care towards it. It plays a central role in many moments and often affects your general well-being. The hygiene in the genital area includes not only the simple cleaning or treating of medical problems. Instead, the care of your genital area is today much comprehensive. You will be surprised how much undiscovered energy you can discover with our INVERMA-INTIMATE-WELLNESS products in it.
Whether consciously or unconsciously – our private parts every day affect us decisive. They are one of the most important areas of our body, a complex interplay of body and mind. Whether man or woman, our intimate zone is one of the centers and determines the peak of physical health and well-being in many dimensions and strengthens also the individual sexual self-confidence.
UNSERE INVERMA-INTIM-WELLNESS PRODUKTE KÖNNEN SIE HIERBEI VIELFACH UNTERSTÜTZEN.
Wellbeing through targeted cleaning (CLEAN) and holistic care (CARE) of the genital area has an immediate impact on the sense of attractiveness, charisma and erotic in your own and even the eyes of the partner. The connection between our erotic attractiveness (BEAUTY) and our sexual wellbeing (PLEASURE) is self-evident.
Since this identification has become stronger, the cleaning and care of your genital area has strongly gained in importance. The intimate hygiene evolved from a conservative taboo subject to a daily major need.
We call this concept of hygiene and care of the genital area on the one hand and the possibility of sex-appeal thus increased and sexual satisfaction on the other side INVERMA-INTIMATE-WELLNESS.
INVERMA INTIMATE COSMETICS ARE FOCUSSED ON THE DIFFERENT NEEDS OF THE INTIMATE AREA OF MAN AND WOMAN.
INVERMA – PLEASING CARE THAT WILL INDULGE YOURSELF.
INVERMA COME IN-DISPLAY
INVERMA PRÄSENTIERT SEIN NEUES INVERMA COME IN-DISPLAY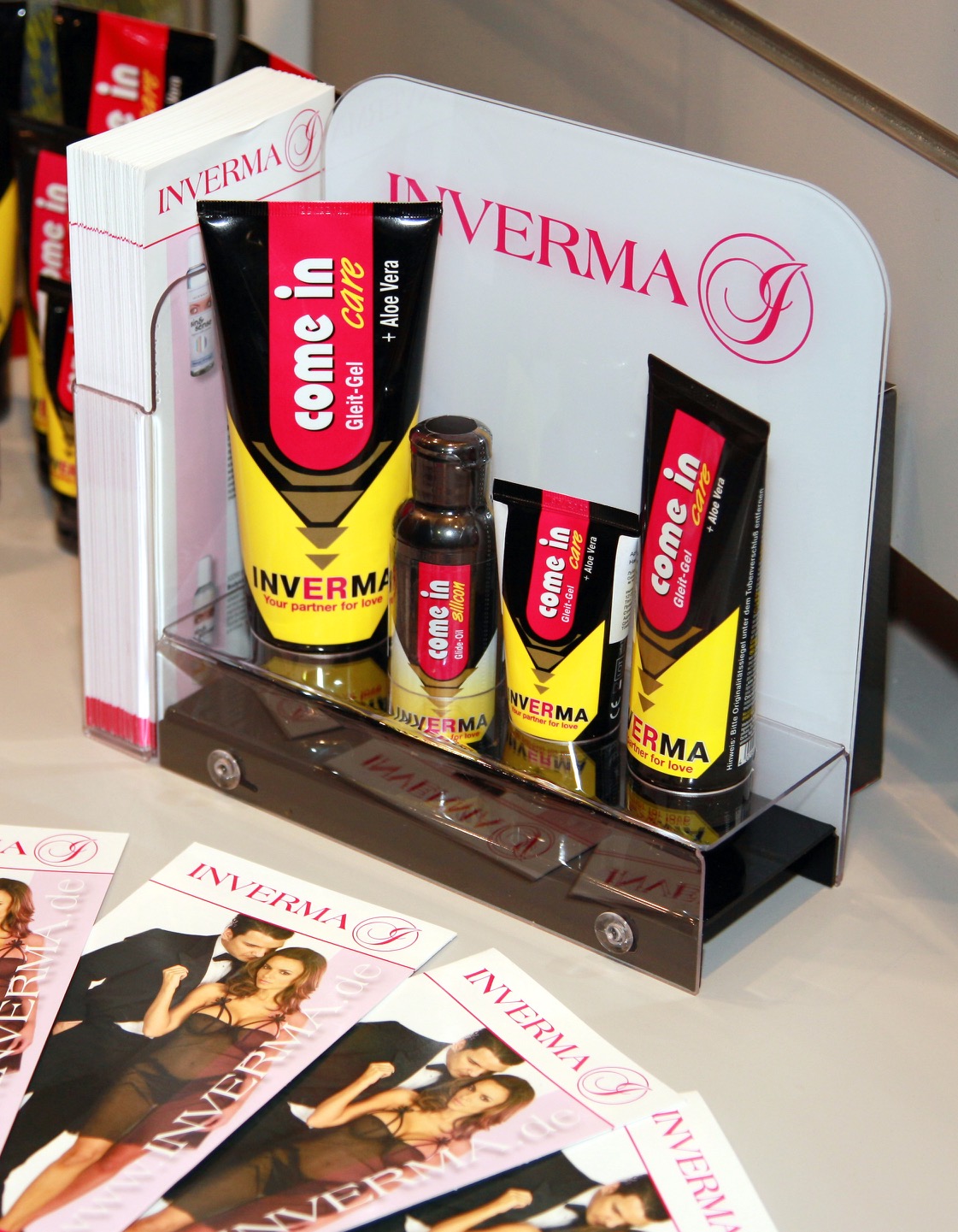 Mit unserem neuen INVERMA COME IN-Display ermöglicht INVERMA dem stationären Einzelhandel am Point of Sale an der Kasse oder im Verkaufsregal das bekannte INVERMA Gleitgel und Gleitöl COME IN zu präsentieren. Das Display ist ausgestattet mit je einem Exemplar des wasserbasierten COME IN mit Aloe Vera-Gleitgels in den Größen 50 ml, 100 ml und 200 ml, dem COME IN silicone Gleit-Öl (75 ml) und 25 INVERMA-Info-Flyern.
Somit erregen nicht nur die Verpackungen an sich Aufmerksamkeit. Zusätzlich wird mit dem INVERMA COME IN-Display eine Plattform geschaffen, die die Produkte gekonnt in den Vordergrund rückt. Sie gewinnen das Interesse Ihrer Kunden und können Ihren Umsatz mit unseren preis- und leistungsstarken INVERMA COME IN Produkten steigern. Ein weiterer Vorteil ergibt sich aus der Tatsache, dass wir Ihnen mit dem Display auch noch weiteres Werbematerial in Form von INVERMA-Info-Flyern zur Verfügung stellen. So können Ihre Kunden sich gezielt auf Ihren nächsten Besuch vorbereiten.
Wiederverkäufer können das INVERMA COME IN-Display zu sehr attraktiven Konditionen bei Ihrem Grosshändler oder bei INVERMA direkt beziehen.
UND WAS SIND DIE VORTEILE VOM INVERMA COME IN-DISPLAY FÜR MANN UND FRAU?
Sie erhalten einen schnellen Überblick über unser Gleitgel und Gleit-Öl. Beide Produkte sind sehr gut geeignet um z.B. bei mangelnder Scheidenfeuchtigkeit trotzdem den Sex mit dem Partner in höherem Maß geniessen zu können. Mit ihrer Hilfe kann Sie oder Er beim Geschlechtsverkehr oder bei der Verwendung von verschiedenen Sexspielzeugen auch mehr Lust erleben.
Erreichen auch Sie mehr Befriedigung in Ihrer Sexualität und profitieren auch Sie von unserem INVERMA-INTIM-WELLNESS-Konzept.
NEWS FROM INVERMA
INVERMA KEEPS ON GROWING –
COME IN GLIDE-GEL WITH ALOE VERA NOW AVAILABLE IN 50 ML AND 200 ML
Our well established lubricant Come in Glide-Gel with Aloe Vera is now available in two new sizes. Additionally to the 100 ml tube we now offer the sizes 50 ml and 200 ml. Therefore every customer can find the appropriate tube size he needs.
Whether for your handbag in the evening, the toiletry bag during your holiday trip or an exstatic night at home – you can choose the size which fits best for your erotic and exotic moments of love – whenever and wherever you and your partner feel the desire of love and passion.
Also suitable for use with a vibrator, dildo or other toys. Due to Aloe Vera very caring and supporting your personal intimate wellness.